I see you 1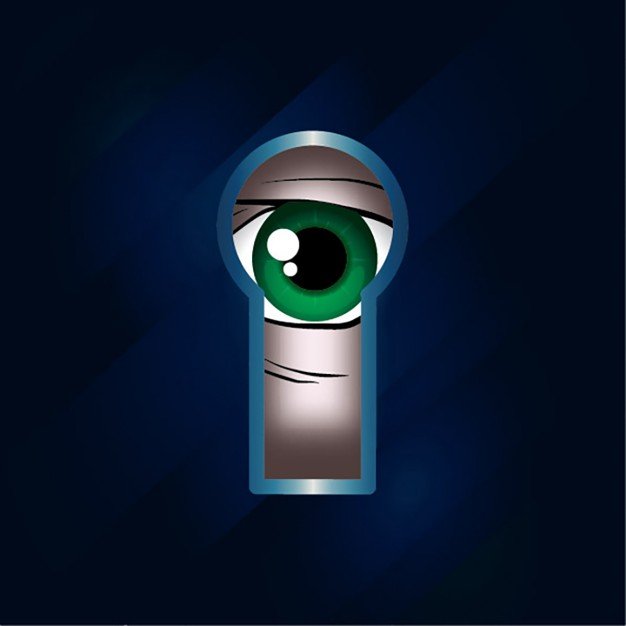 Funny how with the start to each book comes a new revelation, and a new writing tip. Even 20 books later. So my theme of "I see you" has two parts. Part 1 has to do with the revelation; Part 2 with how to use it.
Thing is, over the last few weeks, I've been casting around for a way of telling a story. I have a character, in truth several characters; I kind of have a story. But how to tell it? This was really bugging me.
Up to now my crime and espionage novels have all been told in the third person. After all, what better way is there when it comes to plotting? It is just so much easier to build tension and suspense using the third person.
The navel-gazing first person
First person stories have never been my favourite – with a few exceptions, such as Conrad's Heart of Darkness and Martin Booth's A Very Private Gentleman – mostly because I find them too claustrophobic, too narrowly focused when it comes to plot.
And yet twice in my earlier novels I've used the first person: The Powers That Be and The Ibis Tapestry both fall into this category. Except not in the conventional way because, rather than use the narrator as the main character, I used them as an observer to the life of a village in the one case, and the nefarious doings of an arms dealer in the second. But I'd forgotten about this useful mode of telling during those weeks I spent wondering why the third person didn't seem the right strategy for the book I now wanted to write.
Then, during the haphazard Festive Lockdown I happened to be reading the opening saga in an historical series by Arturo Pérez-Reverte featuring his swashbuckling Captain Alatriste (Captain Alatriste and Purity of Blood) which are told by 13-year-old Íñigo Balboa in the first person. It was then the revelation struck: use the first person to tell the cop story you have in mind. Like all revelations it seemed to be a bolt out of the blue, a completely fresh idea.
The great tradition
Of course, it was anything but. However it sent me in pursuit of a number of novels where first person narrators relay events. There's my all-time favourite, Scott Fitzgerald's The Great Gatsby told by Nick Carraway; Gabriel Garcia Marquez's Chronicle of a Death Foretold recounted by a mysterious and unnamed narrator; The Last Thing He Wanted by Joan Didion told by Lilianne Owen, and, more recently, there is Elena Greco who recounts the life of her friend Rafaella Cerullo (known to her as Lila) in Elena Ferrante's My Brilliant Friend. These all kept me on the couch for a number of days between Christmas and New Year. And proved once again that there's nothing new when it comes to writing a novel.
Nevertheless, they opened doors to an interesting structure, even if I had been there many years before. What I call the "I see you" structure.
A writing tip
If you're battling to decide how to tell your story – and it is a decision you need to make as early as possible to save yourself a lot of heartache – consider the first-person observer.
The advantage of the first-person observer is one of perspective because it is the observer who decides what events will be told and provides the context for those events and the viewpoint by which readers encounter them.
There are other advantages: the first person observer can move around in your plot. The observer has almost the same freedom as you, the writer. Which means that the observer can fill in plot developments because the observer isn't always tied to the main character: they have lives of their own and this adds to the complexity of your novel.
With the observer you get the best of both worlds: the intimacy of the first person, as well as the wide-ranging plot that the third person provides.
Part 2 of I See You next week: Ways of using the first-person observer.
Get more out of your writing.
Click here for a course on Writing Fiction. The next course starts in March 2021. Click here for a course on writing a memoir, Writing Reality. The next course starts in March 2021. If you're looking for supervision while writing your novel or memoir, join The Writers' Masterclass. There's a new class starting in February 2021.