Now you need to know who I am and my credentials for running WriteOnline.
Graphic by John McCann, M&G
My writing career started in my teens but it wasn't until 1978 that I published my first book: a volume of poetry called Among the Souvenirs which won the Ingrid Jonker award. Ten years later I published my debut novel, The Powers That Be (that sold to 10 countries which I have to admit was exciting, but scary) and this was followed by the international publication of my next novels: This Day and Age (1992), Horseman (1994) and The Ibis Tapestry (1997). My second collection of poems, This Sad Place, appeared in 1993.
During the 1990s I was commissioned to write a number of non-fiction books: A Good-Looking Corpse (a history of the 1950s as depicted by the writers on Drum magazine); The Waiting Country (a memoir of South Africa's first democratic election in 1994); a memoir of a year in Berlin and my return to Cape Town, Sea Mountain, Fire City; The Invisible Line (a biography of The Star photographer Ken Oosterbroek); and then, in the new millennium, came Mandela – The Authorised Portrait (2006); Mandela – Celebrating the Legacy (2013); a five-book series of short biographies of such people as John Lennon, the Dalai Lama and John F Kennedy for PQ Blackwell, and Monkey Business (2011) about the tragic Anni Dewani murder in Cape Town.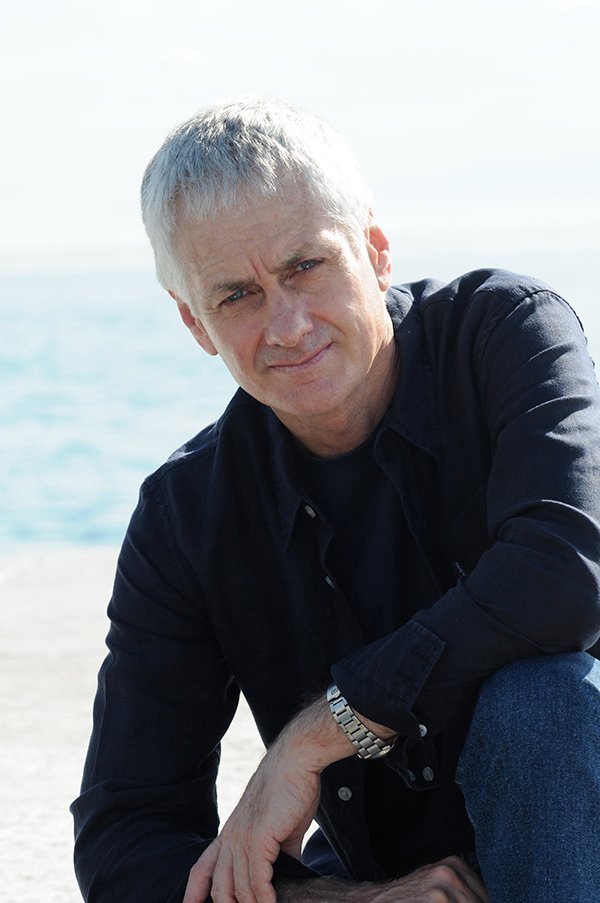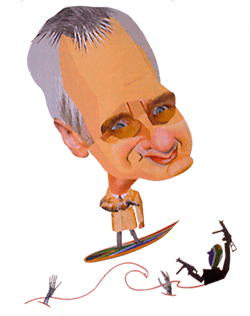 "I'm a South African author and live and work in Cape Town. In fact, I was born here and have spent the last four decades on the False Bay coast – which was handy for surfing."
With the radical change in South Africa after the release of Nelson Mandela, I moved from literary fiction to crime fiction as this genre allowed me to write about the political corruption and criminality that was to become such a factor of South African life as the country joined the rest of the world. My crime thrillers have been well received at home, in Germany, France, the Netherlands and the UK. The first series, the Bishop series, is under a television option in Germany.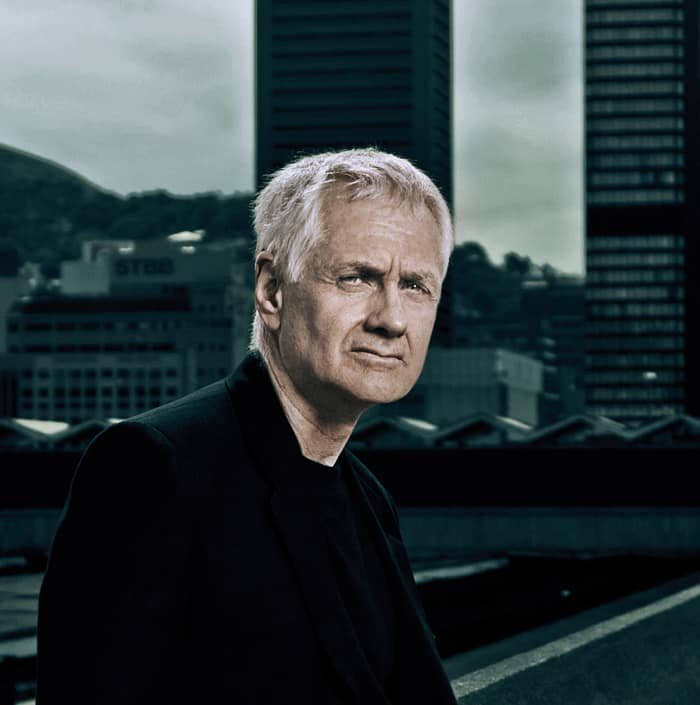 After being a journalist on, among other publications, The Star in Johannesburg and then Leadership in Cape Town, I went freelance in 1990. Some years later I spent a year in Berlin under the DAAD residency programme, and followed this with a writer's residency to deliver a series of lectures at the University of Essen, in 2002. In 2010 I presented a lecture at New York University as part of their Liberal Studies programme. By then my interests had shifted to teaching creative writing.
For ten years I was invited to give an annual series of lectures on the University of Cape Town's creative writing MA programme before moving to tutor online creative writing and non-fiction narrative writing short courses on an educational platform and with the backing of my publisher PenguinRandomHouse. In 2013, I started my own international online writing class, Masterclass – which has successfully produced eight published books and many satisfied students, who return year after year.
So now, as a professional working writer, and non-fiction editor and ghostwriter (for such authors as Moe Shaik, Simone Haysom, George Bizos, Mamphela Ramphele, Peter Harris, Charles Abrahams, Neil Reynolds, among others) and with all these years of my 'apprenticeship' both behind me and ongoing, my WriteOnline course can offer guidance and support towards making your writing a reality.
For rights to my books please contact my agent
Tina Betts at tina@andrewmann.co.uk.