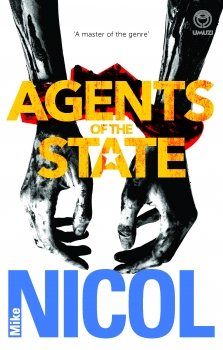 Bring in the child trafficker. That's Agent Vicki Kahn's assignment, her first foreign mission for the State Security Agency. That the child trafficker is a top fashion model with connections to the president's son is an added complication. Especially when Vicki watches as the model's limp body is wheeled away at Schiphol airport. Then, in Berlin, she finds her contact dead on the kitchen floor, shot in the head. Get out, Vicki's instincts tell her. Get out now. Vicki's lover, PI Fish Pescado, is working another case. Find out who shot my husband, is his brief. The husband: a rebel colonel from the Central African Republic taken down in a spray of bullets on the steps of St George's Cathedral. As Fish digs he comes up against a local connection: none other than the South African president. Drop the case, he's warned. Go surfing. And take your girlfriend Vicki Kahn with you before it's too late. Secrets, conspiracies, vested interests, commie plots. Vicki and Fish are caught int he mix, with only one way out.
Also available from in the UK from Old Street Publishing, from Umuzi in Afrikaans as Staatsrotte; in German from btb Verlag and French from Gallimard
More info →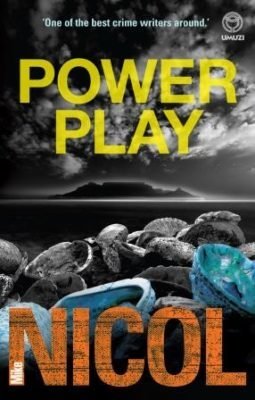 Krista Bishop runs a security agency, for women only. Until she gets a call she can't refuse from the government spooks: guard two high-profile Chinese businessmen. What Krista isn't told is that the Chinese are mopping up the richly rewarding abalone poaching business. They want it all, from shore to plate. A takeover that will kick three Cape Town ganglords - known as the Untouchables - out of business and destroy their luxury lifestyles. Abalone means power, money, drugs, guns. No longer untouchable, gang boss Titus Anders fears for the life of his daughter and calls in Krista Bishop to protect her from the madness as a gang war ignites. Krista is the best. She's young, tough and a long way from the violence of the streets. Or is she? The war is everywhere. Right in her own backyard. And there is a secret agent waiting for her, with a gun in his hand...
Also available in the UK from Old Street Publishing, from Umuzi in Afrikaans under the title Woes; in German from btb Verlag, French from Editions du Seuil and Dutch from De Geus
More info →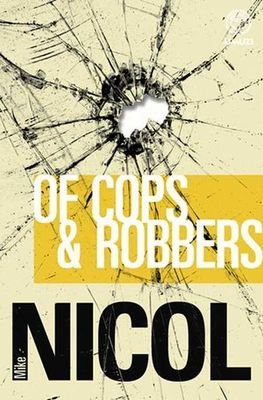 Dawn light on the mountains, a two metre swell coming off False Bay. PI Fish Pescado - lithe, blond-haired, six-pack - is surfing. To Fish this is paradise. Except, he has no work, and a diminishing bank balance. Until a young surfer paddles up: 'Hey, Fish, there's a pretty chick looking for you.' The pretty chick is Vicki Kahn, poker addict by night, lawyer by day. She's bright, sharp, lovely. The best. And she's got a job for him: find the murderous bastard who wiped out a bystander at an illegal drag race. If only it were that easy. Thing is that the drag racer has connections high up. Really high up, right to the police commissioner. Thing is the police commissioner has his eye on Vicki Kahn. Thing is the police commissioner has a pasty, a nasty past. A past that has something to do with hit squads, assassinations, rhino horns and the kind of information that no one wants uncovered. The kind of information that involves lots of money, gold bullion in fact. The commissioner's also got a taste for the lush life. A taste that is ruthless, savage. Before long, Fish and Vicki can't tell who's a cop and who's a robber. Or who's gunning for them.
Also available in English from Old Street Publishing in the UK, in Afrikaans from Umuzi as Dieners en Donners; in German from btb Verlag, in French from Editions du Seuil and Dutch from De Geus
More info →