A new look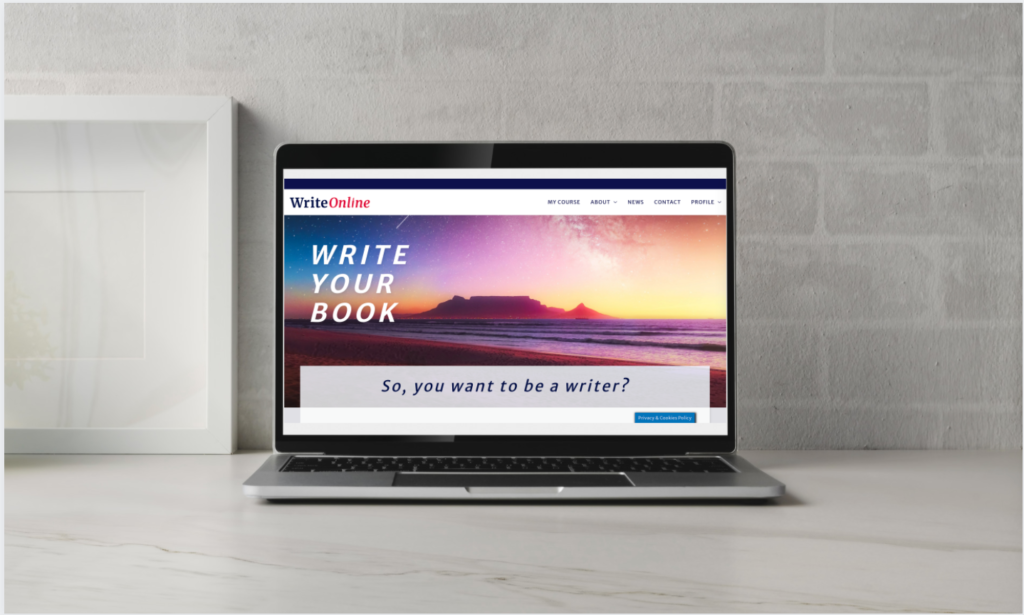 There is nothing like a makeover. It not only brings with it a new look, but creates an exciting buzz. And that's what has happened with WriteOnline.
Last week it relaunched with a whole bright new look, extra features, and a team putting a huge amount of energy and thought into the future. I couldn't be happier with the upgrade.
It all started a few months back after I first heard that niggly voice in my head saying that maybe the website could look even better. Well, I paid attention.
I WhatsApp'd James (Donaldson), the IT guru who built WriteOnline, and said, "Dude, it's time for a facelift. We need to step up to the next level."
"Couldn't agree more, my bra," he replied. (I'm taking liberties with the dialogue, you understand.)
Getting real
And a week later the first of the mock-ups started appearing in my inbox. He refashioned the landing page. He sourced extraordinary pictures, he suggested a newsletter and he reshaped the way my books pages would be presented. This was great stuff. This was exciting.
Over the weeks we refined and refined the look until last Thursday he sent me a WhatsApp that read, "5,4,3,2,1… and we're live." And there on the screen before my eyes the new WriteOnline materialised.
I was knocked out. No kidding. This was like the publication of my first novel, The Powers That Be, way back in 1989.
With the upgrade comes more information about the online courses, new (special deal) prices, a blog dedicated to the writing life, and a weekly newsletter with links to book festivals, interviews with writers, interesting articles and podcasts.
The response…
…Has been tremendous. Not only in emailed compliments but in the uptick in traffic to the site. So if you're looking to put a spark into your website – or you want to create a website – speak to James Donaldson. He's the man. You'll find him here.
All these changes have gone hand in hand with a digital marketing campaign. And for that I've got the expertise and energy of Lindy Loxton who initiated the newsletter (scroll down the page and you can subscribe here). There are also more posts coming on social media with unusual quotes from writers on a Monday, the newsletter every Wednesday and a Friday post of books to look out for, writing events, and buzz around books and writers.
And then the ever present PR, poet and journalist, Evelyn Holtzhausen (you can walk on Table Mountain every weekend with him), has been helping me prepare material for short YouTube posts highlighting the top tips in the course notes. My thanks, too, to Jackie Mitchell for the haunting pictures which launched the first iteration of WriteOnline.
The courses
While creating a new look has changed the "shop front" extensively, there have been upgrades to the courses too. Greater insights into writing novels and longer works of non-fiction, and preparation for The Writers' Masterclass 2021. I'm expecting more completed manuscripts from the class writers next year – and new contracts with publishers.
In closing, a quote from Barbara Kiselev, a writer on the Writing Fiction course: "A well run, interesting and challenging course. Now I can approach my writing with renewed vigour." And she's doing that by signing on the Masterclass for 2021.
Get more out of your writing.
Click here for a course on Writing Fiction. Click here for a course on writing a memoir, Writing Reality. If you're looking for supervision while writing your memoir or novel, join The Writers' Masterclass. There's a new class starting in February 2021. You'll be in good company.