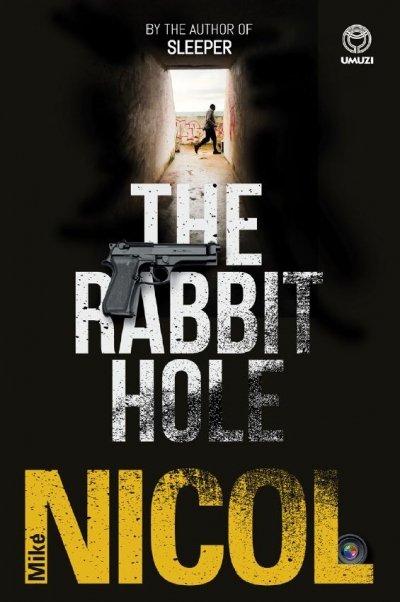 Published in South Africa by Umuzi in February 2021, and then later in the year by btb Verlag in Germany, and in 2022 by Gallimard in France
About the Book
Money. Money. Money. Tons of it. In US dollars. And it's all being funnelled into a government tender snagged by family-owned Amalfi Civils. Which would be great for business if CEO Angela wasn't fighting with her CFO brother, Rej. Where Angela sees corruption; Rej sees cabinet ministers, politicians, officials eager to lend a hand. For a fee. It's a big pot so he's happy to oblige. And if needs be he'll take out his sister to keep the lucre.
There are other players in this game. The CIA for one. The State Security Agency for another. And a black op using lawyer and spy Vicki Kahn as a honeytrap to ensnare Rej's middleman. The very same middleman that her lover, PI Fish Pescado, is investigating. With these stakes, it's only time before the killing starts.
Endorsements
You've done it again – what a zinger of a novel! Vicki Kahn and Fish Pescado in top form. Heart stopping non-stop action. Razor sharp dialogue. Power fuelled, full-on intrigue, betrayal, lust, double-dealing, greed, all set in glorious Cape Town. I absolutely loved it. Can't get enough. Suppose I'll have to wait another year for my next Mike Nicol fix. You are an incredibly brilliant storyteller.
– Steele Curry
"Quick mail - I went to the gym and spotted a man deeply invested in your new book whilst on a stationary bike. Was a strange place for a book sighting, but very cool to see."
– Ashley Jacobs
If you're a fan of a crime thriller series, with global political espionage, corruption, murder (well, nobody is a fan of either corruption or murder in real life, but you know I mean in fiction) and a good old skop, skiet and donner. Especially one set locally in and around the hot spots, restaurants and beaches of Cape Town and Muizenberg, then you need some Mike Nicol in your life. The Rabbit Hole, which I finished last night, is the fourth in the Vicki Kahn, Fish Pescado series. Vicki is a spy and a secret government agent, and her boyfriend, Fish Pescado, is a private eye surfer guy. They both have their own volatile cases to deal with, and sometimes their clients and cases overlap. You don't need to have read the others in the series to know what's going on, but it's also nice to work your way through the series and keep up with some of the recurring characters, before they're shot, stabbed, blackmailed or kidnapped. Mike Nicol has written twenty-four books! What?! I had to go back and check that wasn't a typo, but they say it's true. So he knows his way around a pen, and he certainly knows his way around a complex but taut plot line. This is a bang for your buck kind of novel, a nice, thick, chunky read, with more plot lines, twists and turns than a soap opera.
– Paige Nick, Good Book Appreciation Society
DEVOURED Rabbit Hole - couldn't put it down, literally - tremendous writing, so exciting! I reckon it's your best so far, and thanks for writing it - LOVED it! Jenny Friedman
– Jennifer Friedman, author of Queen of the Free State
I recently read the entire Fish Pescado series and then reread the Mace/ Pylon trilogy. I truly enjoyed every one of them.
– Kevin Ritchie, journalist
I was thrilled to win this book in a recent giveaway on this group. I had never read this local author, my bad, and now I'm hooked. Touching on one of my soapboxes: corporate corruption is often worse than government corruption - this thriller takes you on a rollercoaster of skulduggery and espionage from one Cape Town spot to the next (I love how it's all perfectly accurately set in my own town) with some choice local language requiring the very useful glossary provided for anyone not from South Africa. The characters are realistic, the pace is fast, and the ending is as climatic as it can get - the author doesn't spare the reader of some of the harsh realities of what happens when billions are at stake and greed takes over. Get it, read it, and I can't wait to get my hands on his other works.
– Francoise Destrieux Armour, The Good Book Appreciation Society
The Rabbit Hole is vintage Mike Nicol: merciless tension, horribly perverse, chock full of dark laugh-out-loud humour and sentences that sing like arrows.
– Jonathan Amid, Rapport
We love Mike Nicol, and THE RABBIT HOLE doesn't disappoint.
– Pretoria Rekord
"A fast paced read that does not disappoint." (Review in Artsmart)
Other Books in "The Fish and Vicki Series"
Disclosure of Material Connection: Some of the links in the page above are "affiliate links." This means if you click on the link and purchase the item, I will receive an affiliate commission. I am disclosing this in accordance with the Federal Trade Commission's
16 CFR, Part 255
: "Guides Concerning the Use of Endorsements and Testimonials in Advertising."