Writing rewards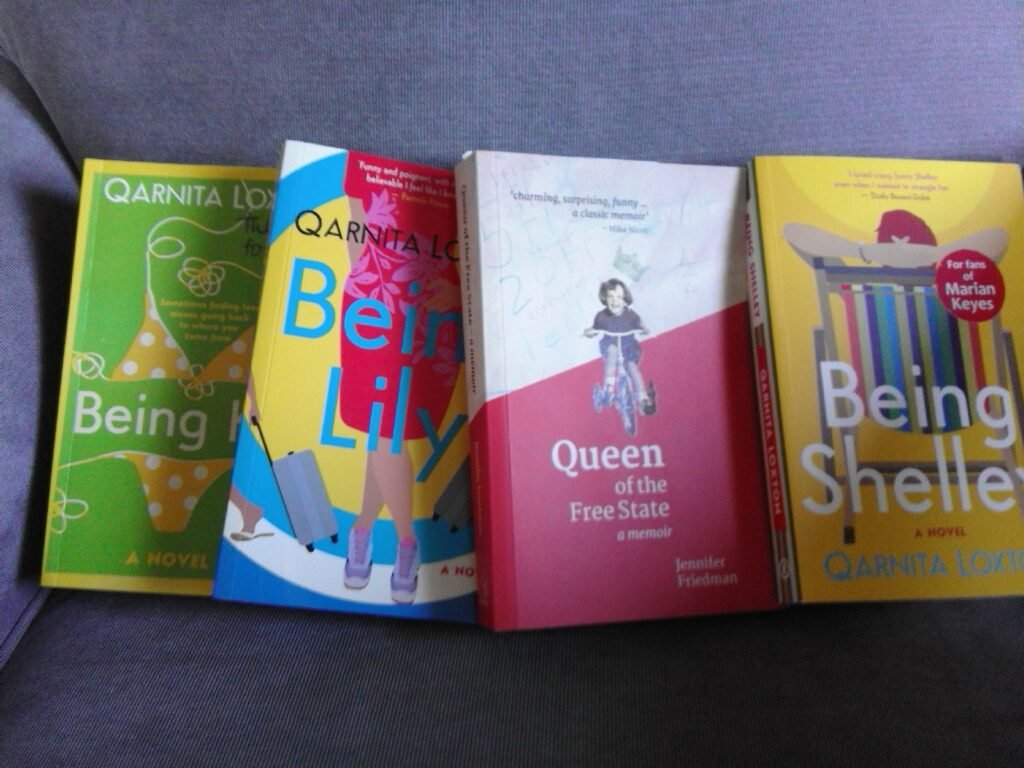 Rewards often come gradually for writers. It took me a decade and five failures before number six got published. But fortunately, for some, this happens a lot faster.
Take Qarnita Loxton. She did one of my online fiction courses in 2015, then joined The Writers' Masterclass and since then has published three novels (Being Kari, Being Lily and Being Shelley) and just finishing her fourth. I've been lucky enough to watch each one develop on the Masterclass. She is published by Kwela and btb Verlag in Germany.
Same can be said for Jennifer Friedman. She took my non-fiction online short course, joined the Masterclass and published two memoirs, both written on the Masterclass: Queen of the Free State and The Messiah's Dream Machine (published by Tafelberg). She has just finished her third and took the WriteOnline Writing Fiction course recently as she wants to write a novel.
Of that experience she told me, 'That course has had a profound effect on me. Can't tell you how much I enjoyed your course – it's set me on a new and exciting road, and all I want to do now is to put into practice what I've learned. It's been a pleasure, and a privilege.'
Upcoming in 2021
Then there's A'Eysha Kassiem who went the same route from my fiction short course to the Masterclass and next year will publish her first novel, Suitcase of Memories with Kwela. She's back on the Masterclass for her second novel.
Michelle Edwards is another writer who has found the Masterclass helpful in honing her fiction. Next year Modjaji will publish her Go Away Birds. She returned to the Masterclass this year to write her second novel.
The backlist
Others are Melissa Volker (also via my fiction short course to the Masterclass) who wrote the first draft of her novel Shadow Flicker (published in 2019 by Karavan Press) on the Masterclass; and Martina Dahlmanns with her memoir A Person my Colour (Modjaji); and Cas Rasch with his rock memoir – Between Rock and a Hard Place published by MFBooks. And from way back in the early days, Maria Phalime with her memoir Postmortem (Tafelberg).
In development
There are a number of other writers on the Masterclass who I feel confident will find publishers. As I've said, sometimes the rewards take a while but if you work at it you will get there. It all comes down to sitting still in front of that laptop when you have the time. Writing courses help too because then you have guidance and professional insight on tap.