When celebrities are fair game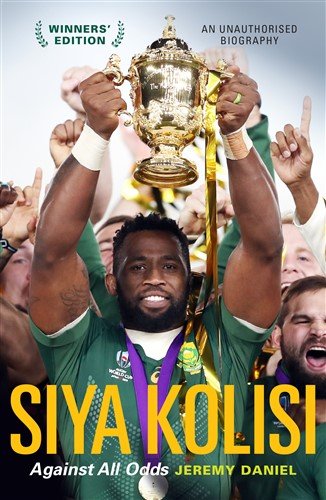 Last week there was a brief spat in the media about the reissue of an updated biography of the Springbok rugby captain, Siya Kolisi. In an Instagram post, Rachel Kolisi (his wife) claimed that publication was a case of 'white men benefiting off the back of a black man'. She asked for publication to be stopped and book stores not to sell copies.
Her post raised many social issues but it also raised issues about the nature of biography. The sort of issues that I deal with in my writing courses.
For example: are public figures fair game when it comes to biographies? Are unauthorised biographies valid? Are authorised biographies too sympathetic to their subjects?
The race card
When I raised these issues in my Writers' Masterclass there was a fascinating debate about the nature of biographies and how Rachel Kolisi's introduction of the race card changed the discussion.
This particular biography was unauthorised. The author, Jeremy Daniel, had not been able to speak to Kolisi for a number of reasons. One of those being that Kolisi's agent didn't believe the time was right for a biography of the rugby player.
The publisher, Jonathan Ball, stated that there was no reason to stop publication and sale of the biography as unauthorised biographies were a well-established tradition.
The authorised Kolisi
On the other hand, Rachel Kolisi believed that her husband's story was 'his to tell'. His story is to be told by UK author Boris Starling in an authorised biography to be published by London-based HarperCollins in 2021. HarperCollins are distributed in South Africa by Jonathan Ball.
If you are thinking about writing a memoir or a family history check out this course on Writing Reality.