Writing fiction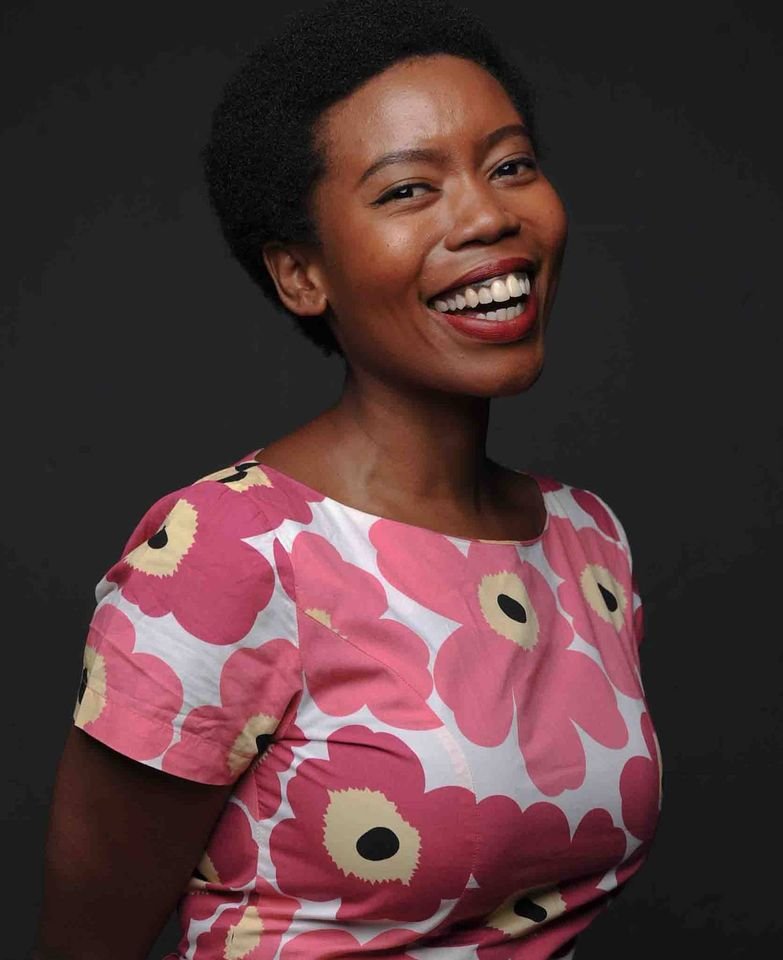 Last year Kwanele Kunene did the WriteOnline Writing Fiction short course. She's at the start of her writing career. So how did she find the course and what are her plans for writing her first stories? In this email Q&A, she talks about how the course got her writing.
First off, tell us a bit about yourself.
I have a background in radio and working at Kaya FM was once a dream of mine as I appreciate the intent behind the station's content and how it's ultimately delivered so it was cool that I won a spot on this course through the station.
I now work within the fine art industry, handling the communications department of an art gallery based in Johannesburg.
I've always considered myself an artist and over the past five to six years I've wanted to know how to give my imagination free reign and let it create new worlds and offer alternative ways of experiencing reality.
Truthfully, I have felt slightly overwhelmed at the prospect of writing a novel or short story but I'm ready to dive in and let the process unfold incrementally.
What made you first want to pursue a career writing fiction?
I think I've always had an affinity for writing but I just didn't know what exactly to write. After years of working as a news anchor and having to face harsh realities through storytelling on a daily basis, my only outlet was reading or telling myself fictional stories that made my world feel less bleak. In fiction there's wonderful magic and resolvable conflict; there's hope and I like it.
You are a reader of Ben Okri, Jorge Amado and Ayn Rand – how have they influenced the way you write?
Jorge Amado pushed me to see life as a spectrum instead of black and white. After reading his work I became more open to consciously letting go of my prejudices when listening to other people's stories. Naturally, I'm not perfect but I try.
On the course, when we were learning how to develop our characters, the assignment scared me the most because characters become people you love and care for and sometimes (if not most of the time) they have strong aspects to who they are that are disappointing, unloveable, boring, vile etc. and you have to keep them in the story. It's not easy negotiating your own values, characters, beliefs with multiple opposing structures and have to stay the course with them. But this is what compassion is made up of. I'm more open-minded and I think that'll help me write things that push boundaries.

I think Ayn Rand's writing is something still aspirational for me – she has a very cinematic way of telling stories. I admire this because I rarely read something where I jump straight into the setting and struggle to get out. She also has a lot of conviction which makes the delivery of her imagination seem non-fictional; kind of like George Orwell. I wish to emulate this skill someday.
Ben Okri…we could be here all day! Firstly, Ben Okri is to me what Beyonce is to pop music and anyone with a beating heart! He has taught me to let my spirit do the writing. When I'm at my best, this is how I write, how I enjoy writing and reading my own work.
How important were books – novels – to you as you were growing up?
My mom is and has always been obsessed with reading. As a child, I'd only get toys for my birthday but during the year my mother would get me books. I would pull books from my school's library and she'd also take me to the library close to her work to get extra ones. I'd have to read out loud for her on most days and tell her what my stories were about. She'd push me to finish reading most if not all my books before their due date. It was serious business that was also aided by my grandmother who worked at Exclusive Books.
My love for reading in this way fizzled out in my teens but was rekindled by Star Wars: Episode 1 – The Phantom Menace by Terry Brooks. (Side note: I've never watched a Star Wars movie).
At what age did you first put pen to paper and write a story? Or maybe it was a poem?
LOL! I may be too old to remember clearly. I think in Grade 1, so six or seven years old. We had these yellow dictionaries that helped us identify new words and help with spelling. I remember using it to spell out words for a weekly project where we'd have to tell stories about our weekends. I also wrote my first love letter in Grade 1! It was a good year.
You did the WriteOnline fiction course last year, what in the course had the most impact on your writing?
I always thought I didn't have a story to tell; that I couldn't make up a good one, too. The course taught me that good stories can also be made up along the way, you just have to keep at it and a clear narrative will begin to form. As an anxious overthinker, this was a liberating and empowering point to realise.
Did the course kick-start any ideas for you?
Yes.
There were vibrant group discussions on your course, did you benefit from them?
Unfortunately, I didn't participate in most of the discussions because of time constraints. My work schedule unexpectedly became intensely demanding as the course began till the end of the year so I had to focus on what I had time to focus on.
What now? Are you busy working on the ideas that came out of the course?
I am working on a couple of ideas. One is fictional and the other is non-fiction.
Truthfully, I doubted my abilities throughout the duration of the course and I thought I'd drop the idea of becoming a writer. Then snippets of a story I made up years ago came rushing back to me during my vacation so now that's what I'm working on. We'll see how it goes; I think how I envision its publishing will be interesting too. I'm nervous but curious to see it comes to life.
I can't comment on the non-fiction story just yet. All I can say is that it's not gloomy.
Most writers don't like talking about their work, but could you tell us something about your new fiction? For instance, is it set in South Africa? Is it contemporary or historical? Are you working in a particular genre?
Hahaha! This is a tough question to answer without spilling all the beans. My intention is to write a series of short stories about identity, humanity, and freedom related to women.
For now it's based in London but I am considering moving it to Johannesburg because I have easier access to references. It's a lot of fun and I think the stories will push people to be more considerate of others and tap into parts of themselves they don't want to acknowledge and explore.
Finding time to write is often difficult. How are you managing to fit your writing into your daily life?
I actually created a timetable for myself for the next three months. I'm going to dedicate myself to it as much as possible. During the course, I had no structure which caused me to feel overwhelmed and creatively blocked. Now I know better, there is time to write everyday.
Would you recommend the WriteOnline fiction course?
Absolutely. You acted as a guide rather than a stringent instructor which eased me into the reality of having to push myself to produce. The texts for our weekly modules were excellent because they offered a variety of opinions and are a good reference for sharpening technical understanding. The WriteOnline fiction course is a great kick-starter for anyone considering becoming a fictional writer.
Get more out of your writing.
Click here for a short course on Writing Fiction. The next course starts on 15 March 2021. Click here for a short course on writing a memoir, Writing Reality. The next course starts on 29 March 2021.