Score a publishing deal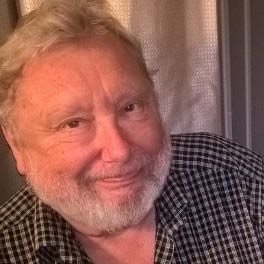 One of the great spin-offs of the Writers' Masterclass is when a writer gets to score a publishing deal. There have been a host of books published by WriteOnline's Masterclass writers since it began in 2012, and there are more coming up next year. The latest to add to the list is by Luc Zwaenepoel.
Luc has been on the Masterclass since inception and calls it an "important creativity hub for new writers. I have seen the phenomenon of this class growing each year and had a chance to read possible bestsellers before they got published."
WriteOnline had an email Q&A with Luc recently.
Congratulations, Luc, on your upcoming publication in Holland. You were on the Writers' Masterclass when you started writing Jean Paul Sartre in the Congo way back in 2012. How did this book come about?
First of all I must explain that I am from Belgium and a native Dutch speaker so writing in English was a challenge. But then this is the case for many writers in countries like South Africa.
For ten years I lived with my wife as a diplomat in Rwanda, Burundi and the Democratic Republic of the Congo and saw the ethnic strife and ethnic cleansing in the region. When the genocides started in Burundi and Rwanda we had to leave the area but had already seen a lot of atrocities and horror. We lost dear friends.
The book started in 2012 during a three-year assignment in Zambia. I found your online fiction and non-fiction courses and did those and then moved on to the Masterclass. That was when I began writing this magic realistic novel, set in the DRC and Rwanda in the aftermath of the genocides of the 1990s.
My first approach was non-fiction, then I read The Expedition to the Baobab Tree by Wilma Stockenstrom and Firmin by Sam Savage, a novel of an intelligent rat in London. After reading those books everything changed, and it became the humorous observations told and sung by a donkey named Sartre of the human tragedies and the caravan of sorrow and despair. My book then became a travelogue during war time, told and sung by a tall donkey named Sartre.
I decided to make it a book of hope and full of life, let it be told by a privileged witness: a singing, talking ass that can hear and see. As Sartre said, "Life begins on the other side of despair."
Did the Masterclass deadlines help you get the writing done?
The class brought the structure I needed, even when living in different southern African countries. What did I learn the most? To respect deadlines and try to write and rewrite 8000 words every month. This was difficult, but I wanted to be read and looked forward to having comments each month.
Did you get the sort of feedback you wanted on the Masterclass?
The feedback was a big support and made me think deeper and deeper.
After you'd finished writing the novel, did you try and get it published in South Africa?
I did but that was difficult. First of all the story is set during the greatest genocide in African history, a kind of African Holocaust. This did not attract any interest in South Africa and many publishers did not even respond to my submissions.
Was it difficult finding a publisher in Holland?
How it happened was I answered an advert by Boekscout Uitgeverij for manuscripts in English and Dutch. After a short time, they contacted me to explain that they would publish my book at their expense under the Boekscout imprint, doing the whole printing preparation, cover, promotion and a print on demand print run. Boekscout has a selection of books they publish and they also assist authors to self-publish. They have their own web shop, but also books are sold via Amazon and bol.com.
The story is also funny. Do you find humour a necessary part of your writing?
My story is funny because drama can also be funny when talked and sung by a talented donkey, who is deeply in love and doesn't understand humanity. My writings all have a type of humour, my preferred one being sarcasm and mocking certain situations and high-level people. One friend told me after reading my story, and after some psychoanalysis, "I think that Sartre the donkey is you, your inner self". And I have to agree.
You also have plenty of references to music and songs in your novel and they add to the texture of the story. Music clearly plays an important part in your life.
Music is the sound track of my life, my work and many experiences. I own a great diversity of CDs, LPs and the old music cassettes. My day starts with opera or classic music, then I have a jazz time and end the day with my 1970s rock and roll and Americana. A Bob Dylan day is an absolute every month. My book has different special tunes from Africa, French Chansons, Soul music, Zappa etc. All the music that appears in the narrative will be available through a QR code in the book. I am very happy with this as it is a fundamental part of the story.
To get back to the Masterclass, will you be joining again in 2021, and if so, what is your next project?
Of course, I will be participating again in the next Masterclass. I have a number of possible projects on the go but I have not decided which one I will focus on next year.
Luc's novel, Jean Paul Sartre in the Congo – A travelogue of a donkey in times of war will be published by Boekscout Uitgeverij in the Netherlands in February 2021.
If you're interested in taking your writing to the next level, join WriteOnline's flagship, the Writers' Masterclass.
Register now.
There's a new class starting in February 2021. You'll be in good company.